1. The 3D filament extruder has small size, low energy consumption, high precision and simple operation.
2. Raw materials: PEI, PEEK, carbon fiber, etc.
3. The machine can be heated up to 480 degrees and can be used for special high temperature materials.
4. Standard 1.75 and 3mm high-precision moulds.
5. In-line laser detector equipped with 600 times/sec.
6. The use of frequency control, to ensure that the accuracy of within ± 0.05mm.
7. With automatic line and winder.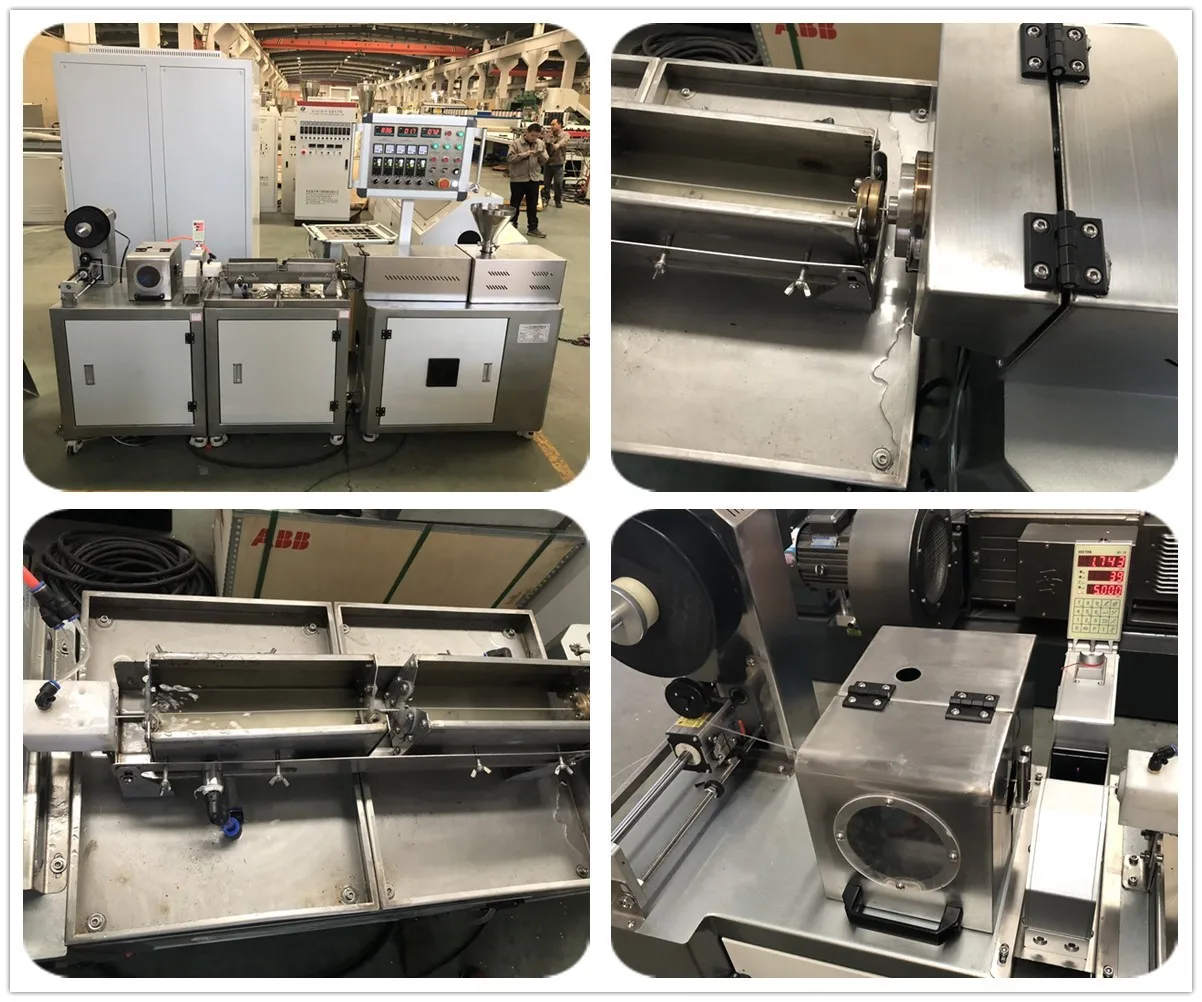 | | | | | |
| --- | --- | --- | --- | --- |
| Mode | FLD-45A | FLD-35A | FLD-35B | FLD-25 |
| Capacity(kg/h) | 20-25 | 10-15 | 5-8 | 1-2 |
| Motor power(kw) | 15 | 7.5 | 5.5 | 1.5 |
| Total length(m) | 14 | 13 | 5.8 | 2.4 |
| Filament Quantity | 1 | 1 | 1 | 1 |
| Diameter(mm) | 1.75,3.00 | 1.75,3.00 | 1.75,3.00 | 1.75,3.00 |
| Tolerance(mm) | 0.02 | 0.02 | 0.03 | 0.03 |
| Air supply | 0.5 | 0.5 | 0.5 | 0.5 |
| Certification | CE ISO | CE ISO | CE ISO | CE ISO |