The single-shaft shredder mainly consists of a blade spindle, a fixed knife, a carrying case, a box bracket, a feeding system, a hydraulic pushing system, a power system, and an electrical control system. Mainly used to shred wood, rubber, plastic, paper and other waste materials.
The material enters the inside of the shredder box through the feeding system, and the box body carries the shredder blade, and the pushing box pushes the material to the vicinity of the blade, and the material is shredded by tearing, squeezing, shearing, etc. Small pieces of material, discharged from the mesh holes.
Features:
Suitable for shredding materials with high entanglement, allowing a small amount of light and thin metal objects in the material
Low tool usage and maintenance costs
The price of the twin-shaft shredder, the three-axis shredder, and the four-axis shredder are relatively low at the same power.
Easy to change tools
Material size can be adjusted according to the size of the screen holes.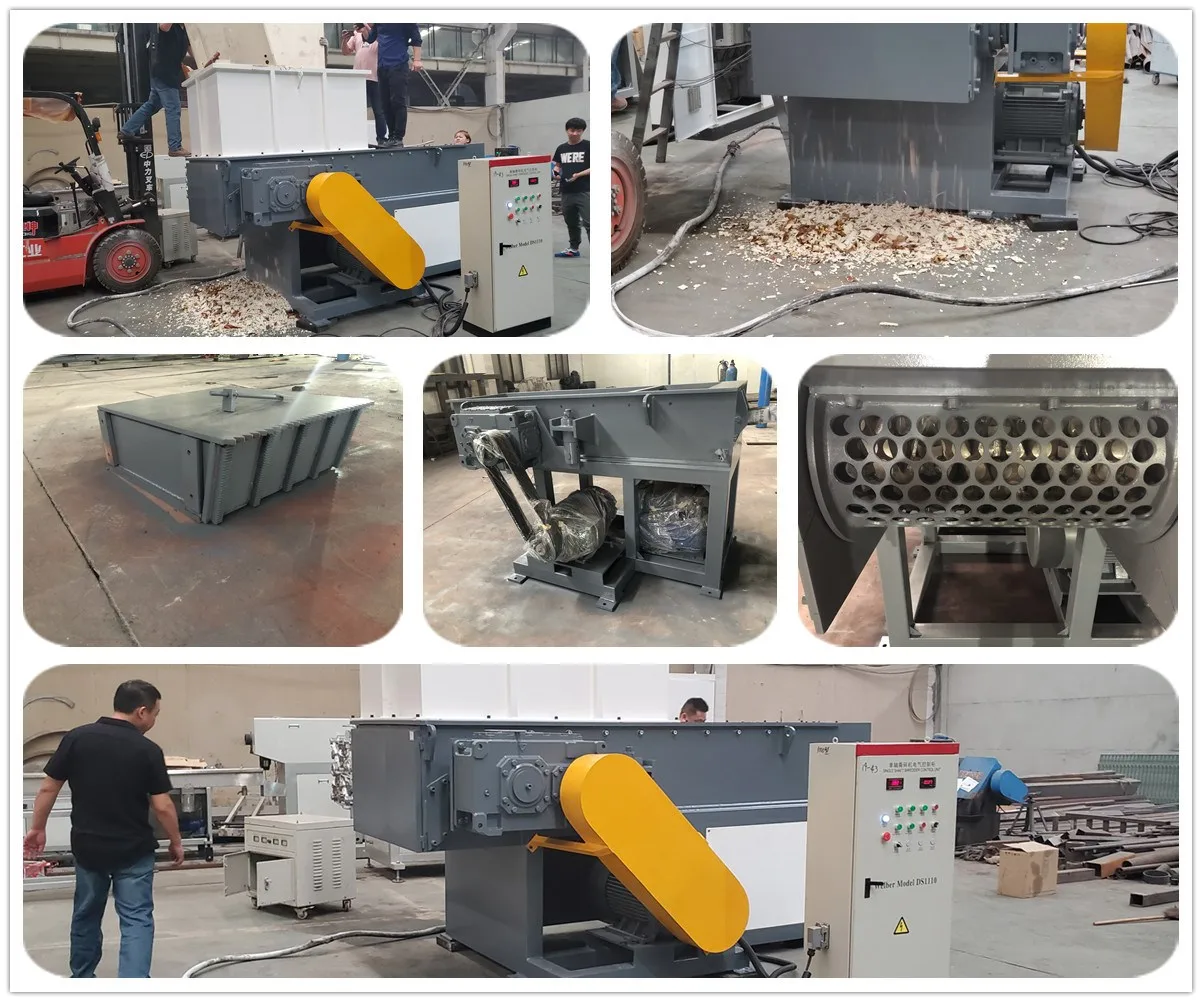 Model

DZ-600

DZ-800

DZ-1000

DZ-1200

DZ-1300

Motor power(kw)

22

37

55

75

75-90

Rotor diameter(mm)

310

400

400

400

400

Rotary blades(PCS)

24/40

46/56

58/68

86

88

Fixed blades(PCS)

2

2

2

2

2

Blade material

SKD11

Feeding mouth size(mm)

600*700

800*1000

1000*1100

1200*1300

1300*1400

Rotary speed(rpm)

80-85

80-85

80-85

80-85

80

Cylinder trip(mm)

600

800

1000

1200

1200

Mesh size(mm)

50/120/150(Customized)

Weight(KG)

2700

3800

5000

6000

6500

Appearance size(mm)

2200*1400*2000

2800*1800*2000

3200*1950*2200

3700*2100*2200

4200*2200*2200

Voltage(V)

380V, 50HZ, 3P(Can be customized)

Capacity(kg/h)

100-300

300-500

500-1000

800-1300

1000-1500