Conveyor:

Used for uniform and stable conveying of film materials.
Crusher:
High-speed crushing woven bags, waste film, agricultural film, etc.
Screw washer:
The crushed material is washed and transported to the next process.
Rinsing sedimentation tank:
It is used to clean and separate materials. The bottom of the pool is equipped with a discharge spiral to send the submerged material out of the pool. The main material is made of stainless steel, with long service life, stable production, and automatic discharge device for slag discharge design.
High speed friction washer:
The material is subjected to high-speed friction cleaning to make the cleaning more clean.
Centrifugal dewatering machine:
The crushed and washed material is subjected to high-speed dehydration, and after squeezing, the moisture content is less than 5%, and the raw material can be directly granulated.
Hot air drying system:
The dehydrated material is further dried.
Electric control cabinet:
Provide power, start-up, and module control systems for the entire waste plastic film cleaning line.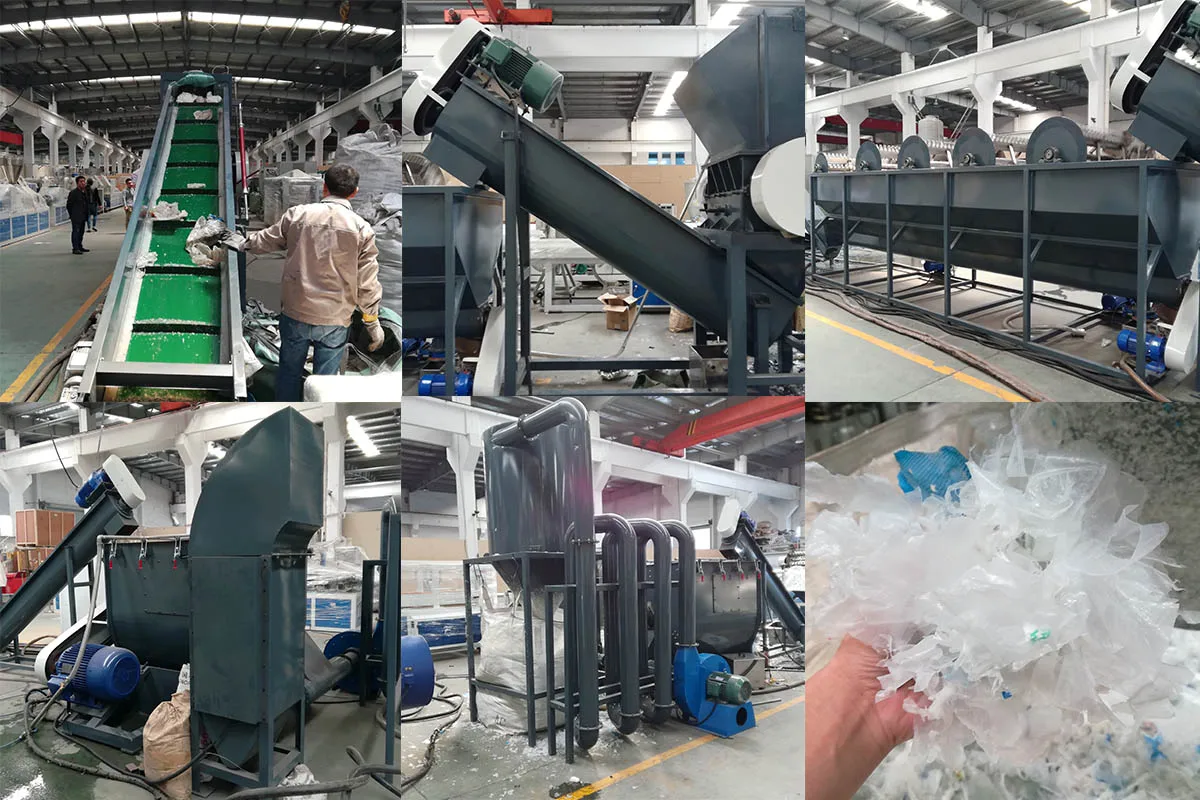 Capacity

(KG/H)

Water

consumption

(T/H)

Power consumption

(KW/H)

Worker

Factory area

(M)

300

2–3

130–160

2-3

30*4*5

500

3–4

210-260

2-3

40*4*5

1000

4–5

300-350

3-5

45*6*5

1500

5–7

400-460

3-5

55*6*5