Single screw extruder—Water Strand die head——Water tank——Air dryer——Cutter
Advantages:
1. Higher capacity compared with other suppliers using the same model.
2. Easy operation: PLC full-automatically control system.
3. Produce different raw material:Carbon+Plastic.
4. Low maintain.
5. We can provide installation services overseas.
Extruder can match parallel extrude and enlarge the capacity.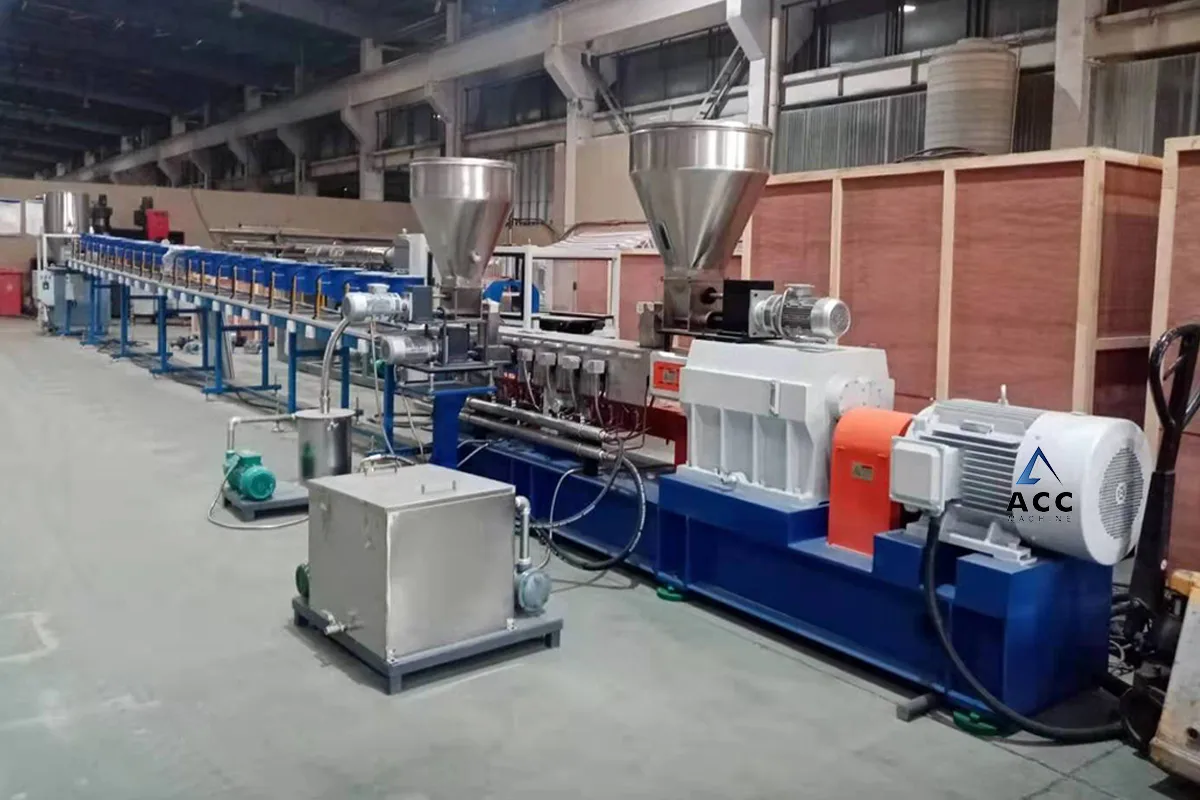 Extruder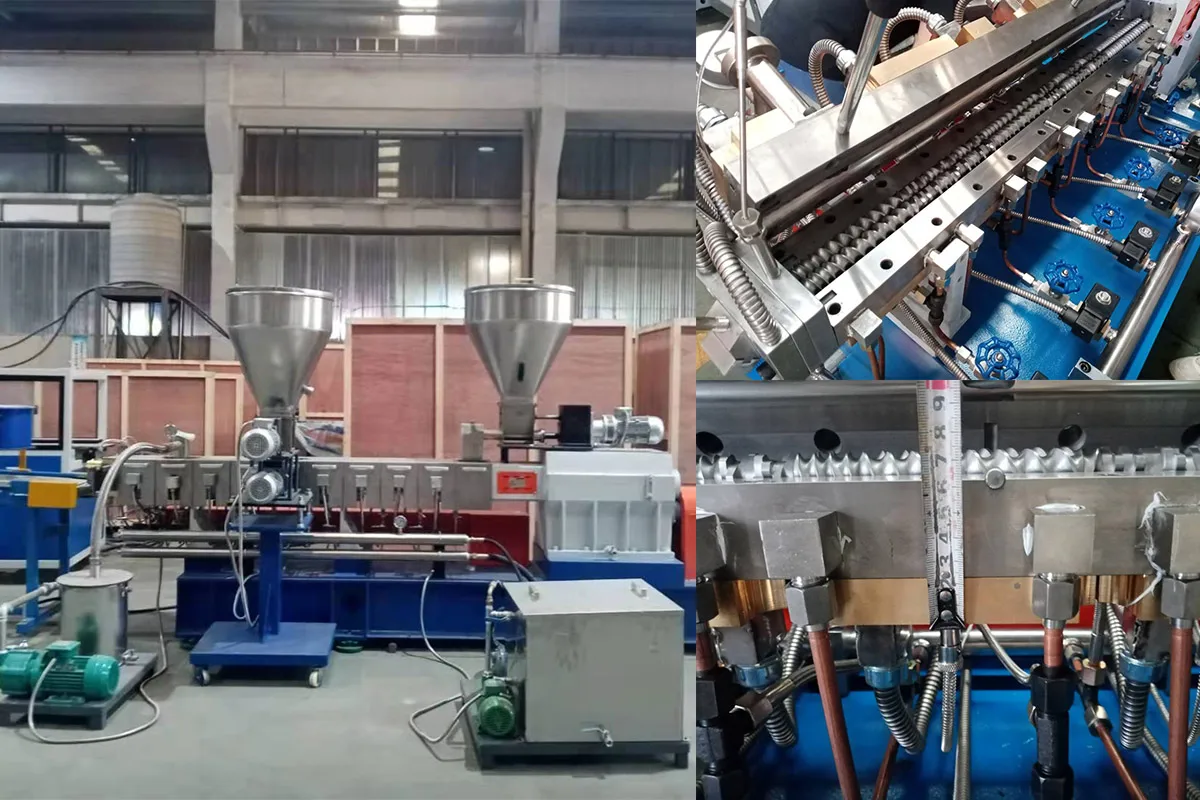 Cooling table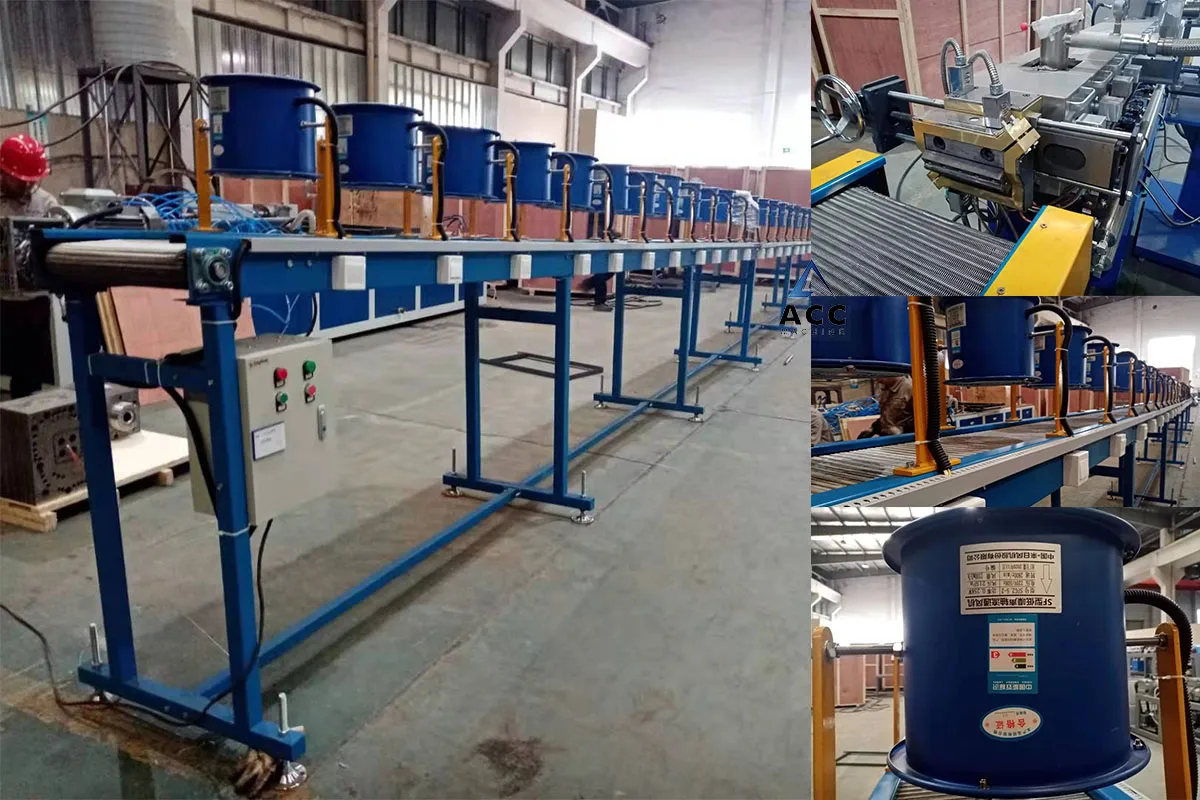 Cutting part