FLD-45A 3D printing filament extrusion line is suitable for normal temperature materials such as ABS/PLA/HIPS/PETG/NYLON/PC, and also suitable for high temperature materials such as PEEK/PEI/carbon fiber.
The production line consists of high precision extruder, high quality alloy steel mold, constant temperature water tank, servo tractor, automatic storage line rack and automatic winding device. This series of production lines all adopt PID closed-loop control and PLC control program, which is convenient and quick to operate.
Mode
FLD-45A
FLD-35A
FLD-35B
FLD-25
Capacity(kg/h)
20-25
10-15
5-8
1-1.5
Screw diameter
45mm
35mm
35mm
25mm
LD
28:1
Total power(kw)
25
18
18
4
Filament Quantity
1
1
1
1
Diameter(mm)
φ1.75/φ3.00
Tolerance(mm)
0.02
0.03
Diameter control
Automatic feedback system
Tractor control
Operating Temp
0-480°
L*W*H(mm)
13000×100×2600
13000×100×2600
6000×800×2000
2200×800×1600
Weight KG
2300
2100
1200
500
Certification
CE SGS TUV
CE SGS TUV
CE SGS TUV
CE SGS TUV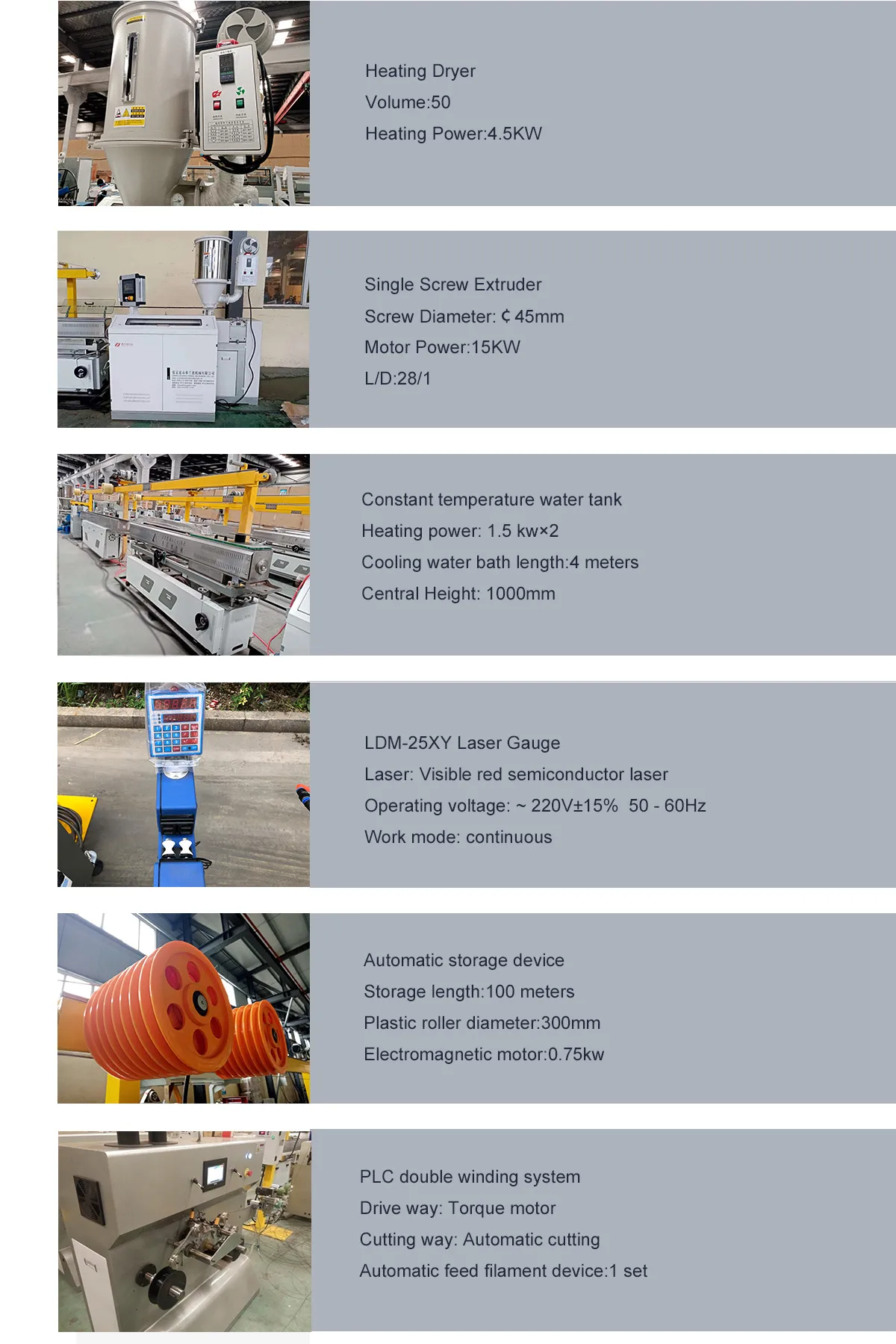 Car
Medical
Education
Aerospace
Consumer

Goods

Shoes
Advertising

 

 

 

 

 

High accuracy

 

Perfect tolerance:+/-0.03mm, diameter of the filament is controlled by automatic PID system;high capacity speed can reach 80-110m/mins.

 

 

 

 

 

Easy operation

 

PLC full-automatically control system

 

 

 

 

 

Filament winding neat well

 

winding machine is equipped with servo automatic winding system, winder and automatic storage device are automatically closed loop controlled,its can realize the perfect winding of the filament.